There's always a lot to organize at this time of the year so it's quite natural for some things get pushed to one side or forgotten. That's why we're here to remind you to make sure you keep looking after your eyes on your to do list! Here are some useful tips we've put together to help you protect your eyes this holiday season.
Have A Spare Pair Of Glasses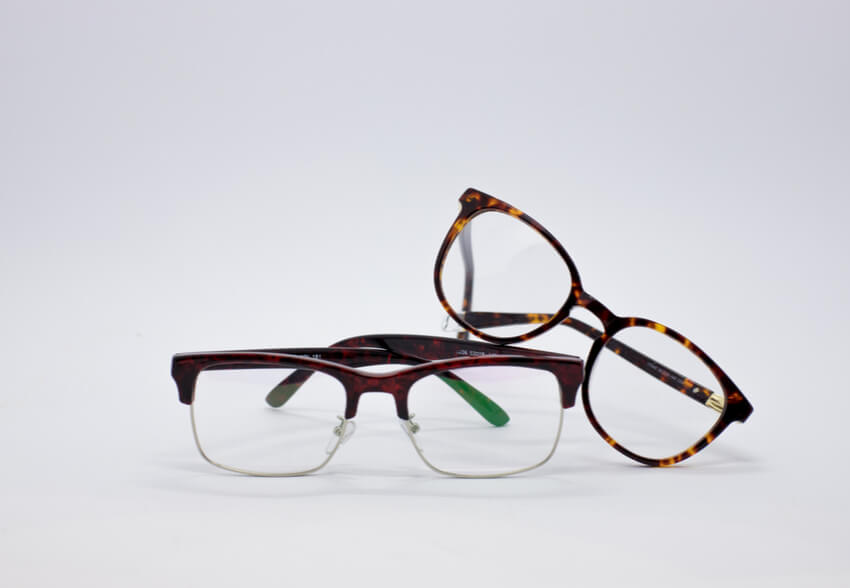 How many pairs of glasses do you have? Whether you use your glasses for driving, reading, watching TV, or working, if something happens to your main pair it's always a good idea to have a back-up. Glasses can be damaged or broken so you don't want to be stuck without yours for any amount of time, especially over the festive season when getting to a store for repairs might not be so easy.
Wear Contacts? Keep A Pair Of Glasses Handy
If you normally wear contact lenses, it's important to also keep a pair of glasses handy to give your eyes a break now and then. During the colder weather, your eyes can get irritated and dried out by wind and heating, but giving yourself a little break from contacts and wearing your glasses instead can help combat this.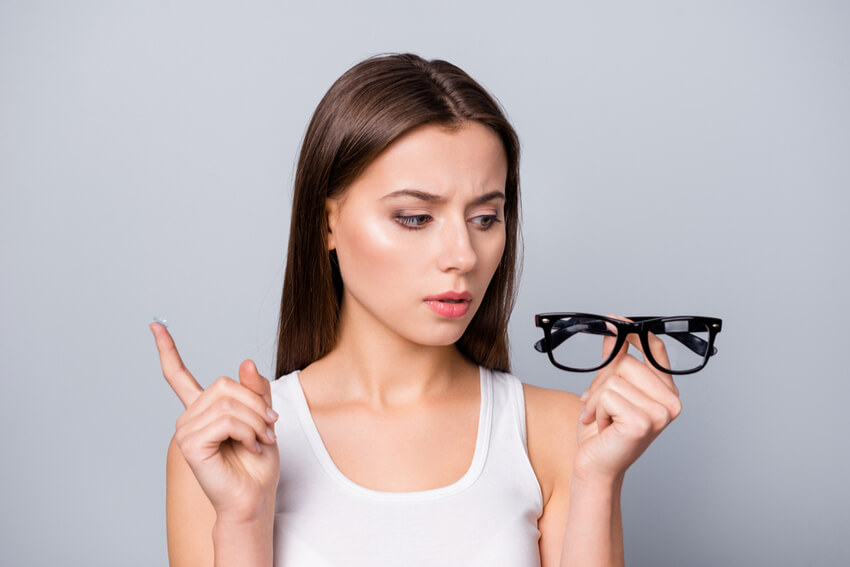 Coordinate Your Outfit With Fashion Frames
If you're going to be dressing up for a party or event over the festive season, why not make sure your glasses match your outfit and complete your look? Frames come in so many colours, patterns and shapes now, so it's not uncommon to see people owning several pairs now. How about building up your eyewear wardrobe from our stylish collections so you have something for every occasion?
Combat Glare With Sunglasses
The sun is at its lowest during the festive season, making glare more of a problem. Whether you're out walking or driving, a good pair of prescription sunglasses can make all the difference, and even better, with a pair of polarized sunglasses, Canada's winter sun definitely won't be hindering you!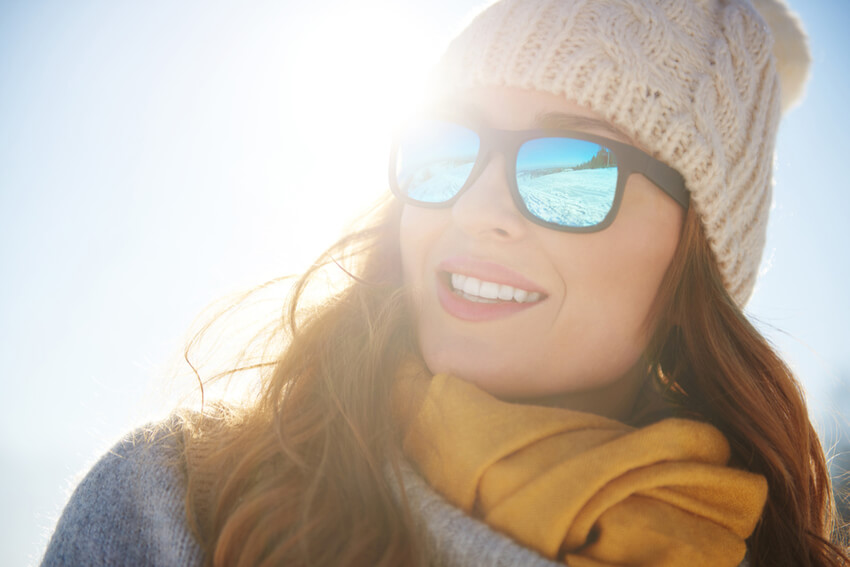 You'll certainly be giving your eyes the protection they deserve, with a premium polarized lens coating, mirror tints, and polarized mirror tint options available once you pick frames from our online store. Remember, we can also turn any frames into sunglasses, so the choice is endless!
There's also the option of Transitions® lenses, which react and darken as you step into bright sunlight, offering full UV protection without the need for 2 pairs of glasses.
Order Glasses Online And Avoid The Shops
With Covid-19 still affecting life, you may not want to visit a store. So why not order your new glasses from the comfort of your own home? If you're not sure about buying frames you haven't tried, don't worry – our virtual try-on tool will give you all the guidance you need so you can pick the frame that best suits you. We also offer free shipping and returns, with a 30-day money-back guarantee, so there's no pressure if you find you aren't completely satisfied with your purchase either.
Direct Vision is a family-run business with a team who each have more than 25 years of experience in the eyewear industry. We're dedicated to providing stylish, affordable eyewear that's made up right here in our own glazing lab, so we can deliver your new glasses within 1-2 weeks wherever you are in the country. Browse our collections and find your next pair today!